Crossing the Colorado Prairie – Fort Morgan, Brush, Sterling, Wray, Julesburg

The northeastern corner of Colorado is prairie. You cross flatlands or gently rolling hills and there are not a lot of physical features to provide interest. For many travelers on I-70 it is just an area to get through on their way somewhere else. That doesn't mean it has to be totally boring, though. If you're coming into the state from Nebraska it is actually more interesting, nearly as fast, and a little shorter to take US 34, which enters Colorado just east of Wray. This especially makes sense if you are headed to Estes Park, which is on US 34 when you get into the mountains.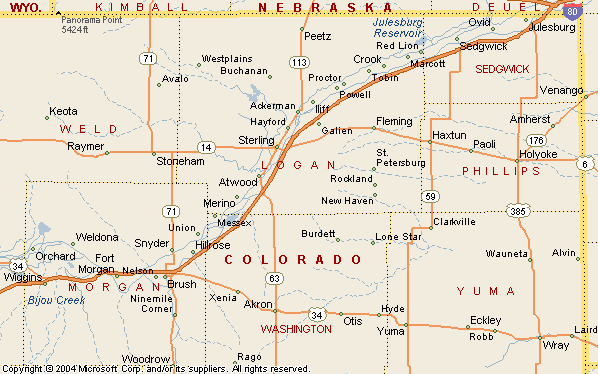 Below are images of US 34 between Akron and Otis and where 34 crosses the state line.
Click thumbnail for large image; arrow through photos; click large image to close.






If you go straight north out of Brush you cross the state line into Nebraska and here's what you'll see.