Crossing the Colorado Prairie – La Junta, Rocky Ford, Springfield, Walsh
The southeastern corner of Colorado is prairie, although the Comanche National Grasslands south of Springfield have their own sort of beauty. Not much traffic on these roads. Of course, most folks on motorcycles consider that a good thing.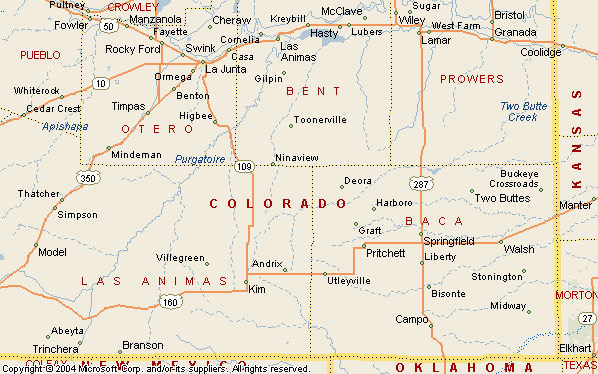 US 50 passes through La Junta and is the best east-west road in this area as it runs alongside the Arkansas River. If you are coming up from Texas you're probably traveling on US 287, through the Oklahoma panhandle. Springfield has a couple decent motels and one nostalgic-looking old hotel that you might want to check out if it's that time of day.
Here's the state line where US 287 crosses into Colorado. This first is looking toward Colorado.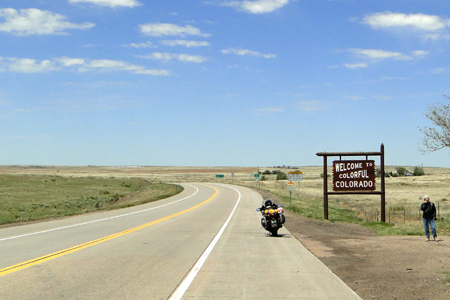 And then here's the view back into Oklahoma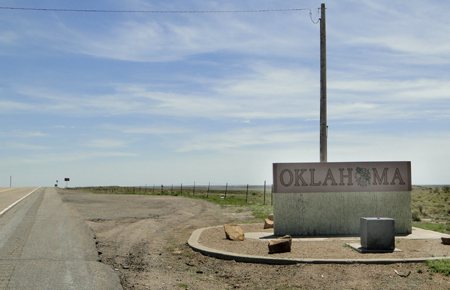 There is one very interesting sight along US 287 between Springfield and Lamar, and that is the wind farm that straddles the road for several miles. Scores of huge wind turbines spin, converting the wind to electricity. They're very picturesque. Here's a shot: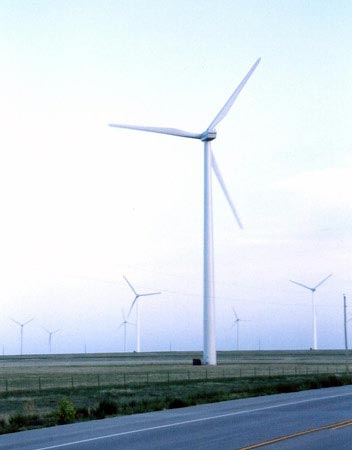 On the other hand, you could be coming to Colorado along US 64, which is a major highway this direction out of Amarillo. If so, you could turn north on NM 325 and stop at Capulin Volcano National Monument and continue on north into Colorado via Folsom on to Branson, which you can see on the map above. This is a pretty nice route and then you'd continue west on US 160 to Trinidad. Here are photos of what it looks like at the state line just south of Branson.