Crossing the Colorado Prairie – Lamar, Cheyenne Wells, Kit Carson, Ordway, Holly
US 50 is definitely the route to use crossing eastern Colorado in this part of the state. It runs from Holly though Lamar and Las Animas to La Junta. Then, depending on your destination, you can head northwest to Pueblo or southwest to Trinidad.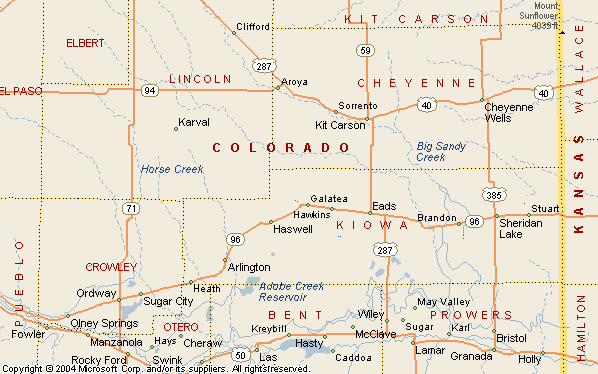 I don't have any photos from this part of the state to post here, but I will eventually.