Great Motorcycle Roads – Lake City, Pagosa Springs, Alamosa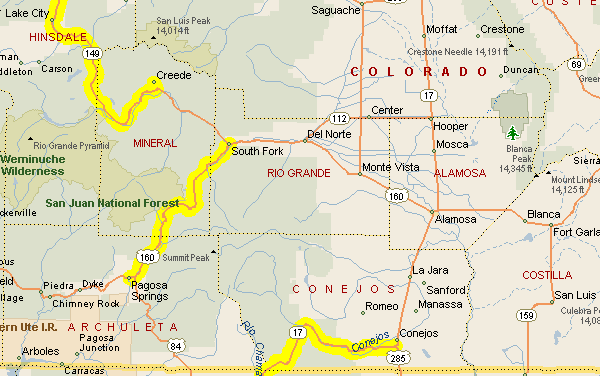 The south-central part of Colorado has mountains in the west and north, giving way to prairie to the south and east. Wolf Creek Pass, one of the truly spectacular passes, is in this area, running along US 160 from Pagosa Springs to South Fork. Ride the pass east to west if possible; it's a better view.
If you're heading west out of Pagosa, Chimney Rock National Monument, one of the very newest national monuments, is just a little south of US 160.
Coming over from Lake City on Colorado 149 you cross both Slumgullion and Spring Creek Passes on the way to Creede. Creede has a lot of historical interest, so be sure to stop and spend a little time there.
To the north and east of Alamosa is the Great Sand Dunes National Park. This is a natural attraction well worth the detour. Camping is available at the sand dunes, and the roads are paved, so there's no problem getting in on your motorcycle.
In the very southern portion of this section, Colorado 17 coming up from Chama, NM, to Antonito over Cumbres and La Manga Passes is another very scenic ride.
The roads highlighted on the map are great for riding. Click on them to zoom in and reveal details about the area. Click at the edges of the map to shift to the adjoining portion of the map.
I always find it interesting what you see at the state line. Here are shots from three of the border crossings in this section. The first is US 84 coming down from Pagosa Springs: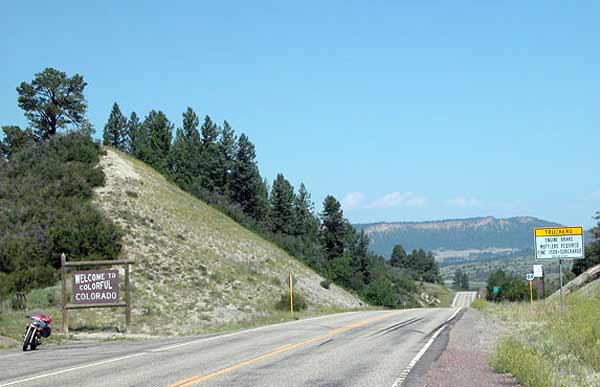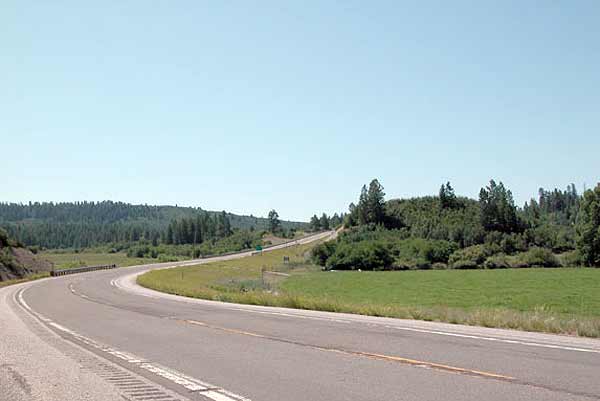 Next we have CO 17 as it comes up from Chama, NM, and heads over Cumbres Pass: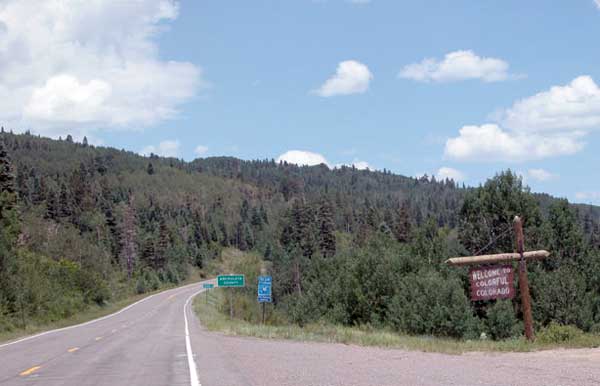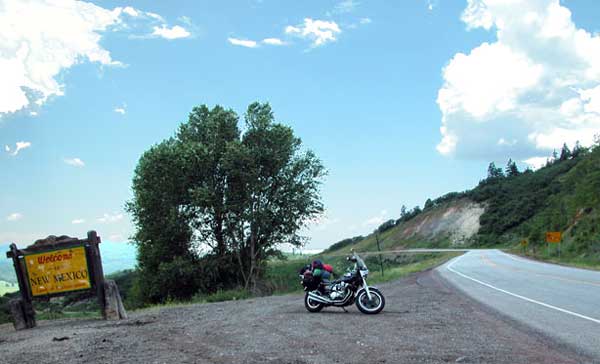 Heading south from Antonito on US 285, this is what you see at the state line heading toward Taos: