Great Roads – Fort Collins, Greeley, Estes Park, Lyons

This area of the state is thick with good canyon riding. From Fort Collins you can head up the Poudre Canyon. From Loveland, the Big Thompson Canyon takes you to Estes Park. From Lyons, both the North St. Vrain and the South St. Vrain will take you to Estes Park as well. From Estes Park you're then set to head over Trail Ridge Road. Additionally, the Peak to Peak Highway runs north-south and offers multiple canyons connecting you to the flatlands.
The roads highlighted on the map are great for riding. Click on them to zoom in and reveal details about the area. Click at the edges of the map to shift to the adjoining portion of the map.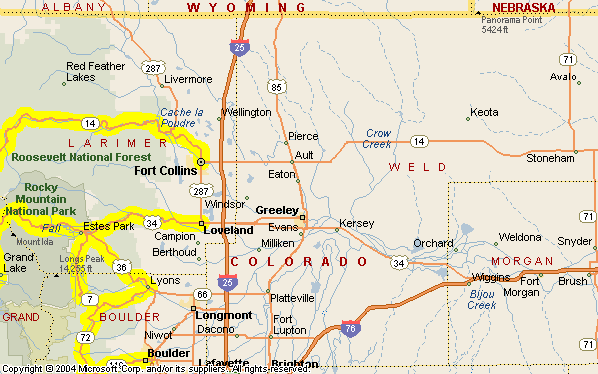 US 85 is a good, two-lane alternate route if you'd rather stay off I-25. Here's what you'll see when you cross the state line on US 85 to/from Wyoming: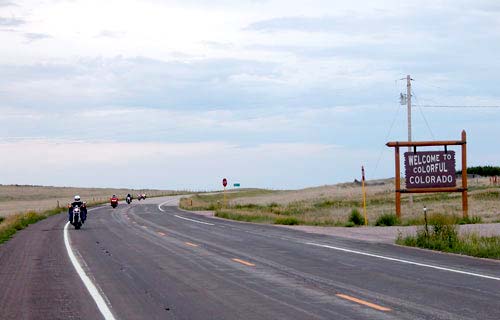 If you're on I-25, here's the view at the state line: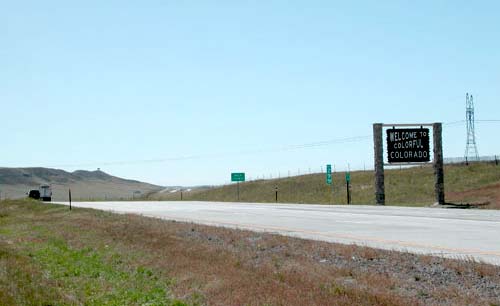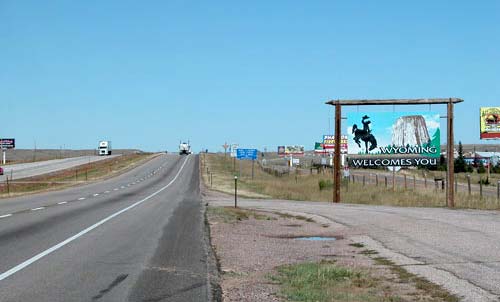 If you head northwest out of Fort Collins toward Laramie on U.S. 287, here's what you'll see at the state line: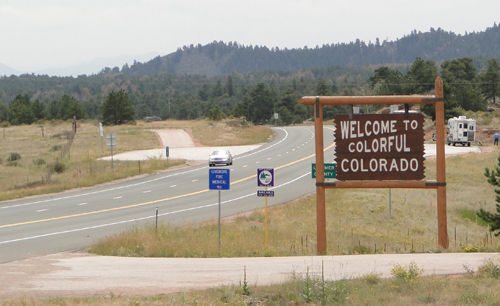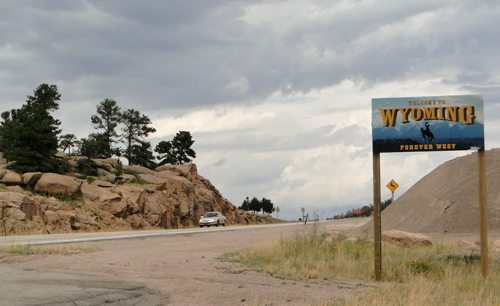 And finally, if you take CO 71 north out of Brush you will cross the state line south of Kimball, Nebraska, and this is what you'll see.